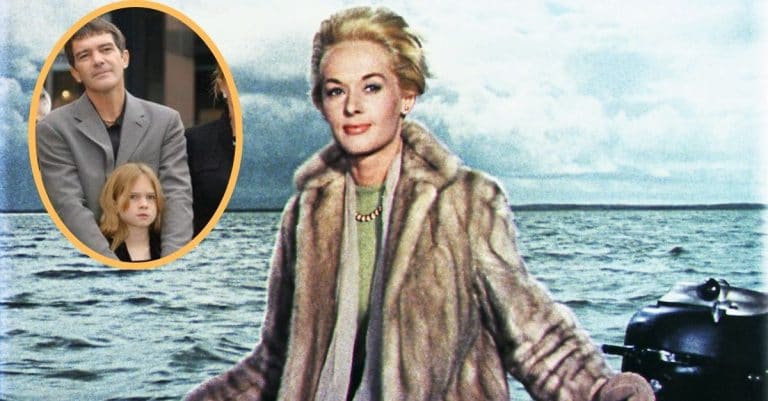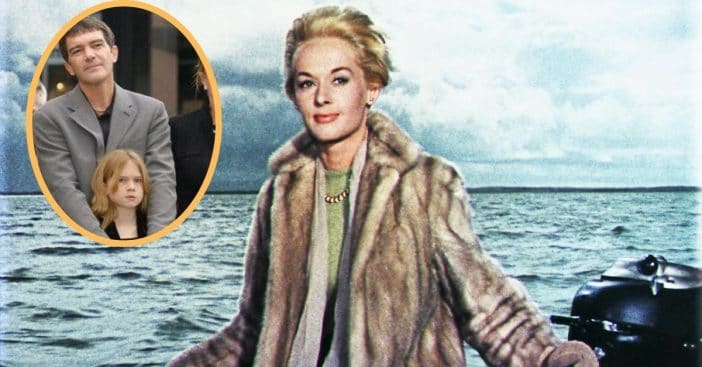 UPDATED 8/3/21
Stella del Carmen Banderas Griffith comes from two iconic powerhouses in the entertainment industry: actors Antonio Banderas and Melanie Griffith. Turning 25 in autumn 2021, Stella inherited movie star looks from both parents and even yet another famous relative; through Griffith, she is the granddaughter of Tippi Hedren. With such a background, what has she been up to?
To an extent, Stella's life has been relatively private, but she has shown noticeable interest in developing an acting career of her own. How has that been going for Tippi Hedren's granddaughter very own granddaughter?
Stella Banderas Griffith comes from a turbulent romance and famous family
Back in the mid 1990s, Antonio Banderas was married to actress Ana Leza, and Melanie Griffith was married to actor Don Johnson. The two ended up working together for the comedy Two Much, and that was when they ended up smitten with one another. The affair made headlines and soon turned into matching divorces and a follow-up wedding by 1996. Then, on September 24 of that same year, Stella Banderas Griffith was born.
RELATED: Melanie Griffith Celebrates Mom Tippi Hedren's 91st Birthday With New Photos
She was born in Marbella, Spain, but ended up immersed and brought up in Hollywood life. Her parents stayed together for 18 years of marriage before divorcing in 2015, but they credit Stella with inspiring them to keep their bonds strong even after splitting. In fact, of the entire "beautiful" relationship Banderas says he had with Griffith, he says Stella was the very best thing to come out of it, "the end result of our relationship, the most beautiful thing we have ever done together."
A life both private and immersed in the industry
Stella Banderas Griffith is tied to some big names in Hollywood. Her mother Melanie is the daughter of the most famous "Hitchcock Blonde," Tippi Hedren with former actor and advertising executive Peter Griffith. The two ended up splitting after seven years of marriage and she would remarry twice more. Hedren is still active in the industry and turned 91 in January 2021. Her looks are still timeless but some of her Hitchcock-era looks remain with her granddaughter Stella. For one thing, Stella has definitely inherited her grandmother's full blonde hair, though lately Stella has worn it darker. Additionally, one look will show she definitely has mastered the look of deep, expressive eyes, which Hedren acted through so well throughout the Golden Age of Hollywood.
The famous relationships don't end there for Stella, either. She and Dakota Johnson share a mom as half-sisters and Johnson has credited Banderas for bringing "one remarkably magical little sister into our family."
Antonio Banderas' daughter is putting in the work
Additionally, she has shown an interest in modeling, with much of her Instagram dedicated to artistically composed shots with herself dressed and posed to show off a new look. Similarly, Hedren's own career transcended into modeling; she also pursued animal rights activism. Ultimately, Stella has her sights set on acting, and supplemented this dream by taking classes at NYC's Stella Adler Studio of Acting. So far, her major credit comes from when she was just three and appeared alongside Griffith in a Banderas-directed Crazy in Alabama.
In the meantime, though, she's very excited to share the latest on her perfume business endeavors, a "sensual and rich and sweet and ready to order! And is importantly cruelty free, paraben free, and phthalate free" fragrance known as Alma. Melanie Griffith and Antonio Banderas' daughter is all set to do a lot of great things and make her grandmother proud!