Roseanne is officially back in production. The original cast of Roseanne reunited for the table read of the first episode of the revival, plus there were some new additions to the table.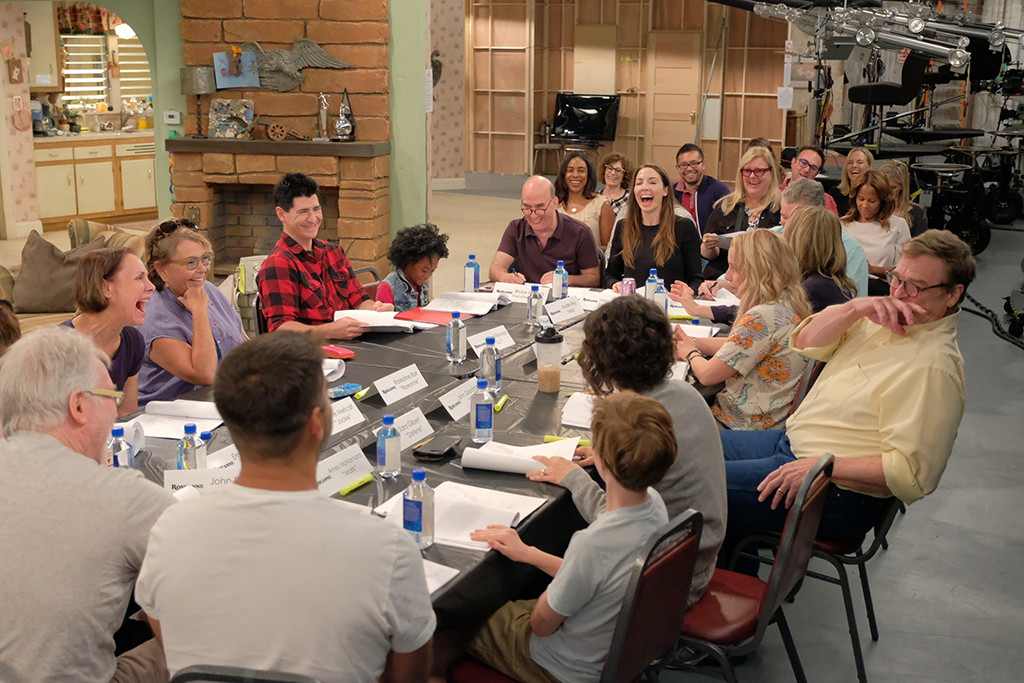 The first of the eight-episode revival is titled "Twenty Years of Life." October 18 is the 29th anniversary of the show's premiere on ABC in 1988. The show ran for nine years until 1997, making it 20 years of life between when Roseanne ended and when it was revived.
Back for the revival is Roseanne Barr (Rosanne), John Goodman (Dan), Sara Gilbert (Darlene), Laurie Metcalf (Jackie) Michael Fishman (D.J.) and Lecy Goranson (Becky). Sarah Chalke, who played Becky for a number of seasons, will appear in another role.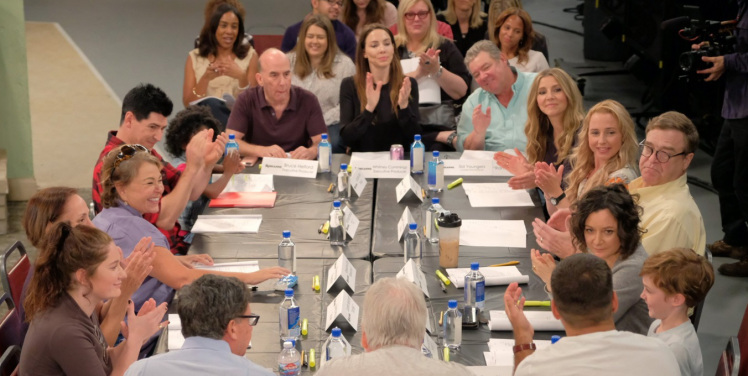 At the table, clockwise from left: director John Pasquin, Metcalf, Barr, Fishman, Jayden Rey, Bruce Helford (executive producer), Whitney Cummings (executive producer), Sid Youngers(co-executive producer), Chalke, Goranson, Goodman, Gilbert, Ames Mcnamara and Tony Hernandez (executive producer).
Click Next To Continue Reading & See Bonus Video Of Roseanne!