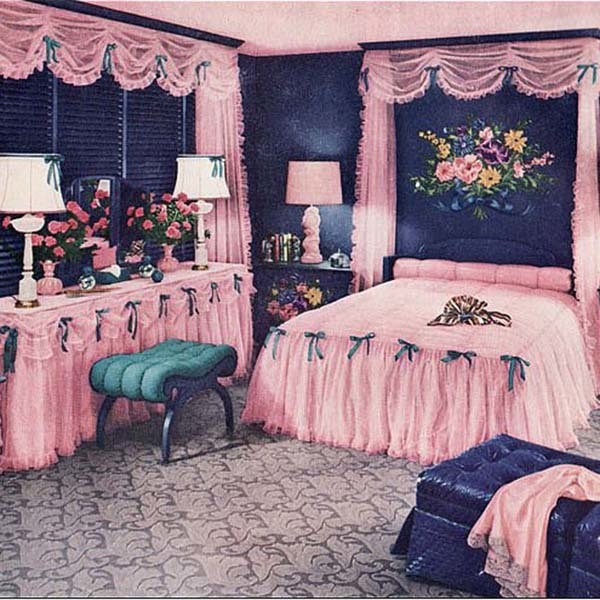 1960
That walnut and green color combo definitely does not tickle our fancy.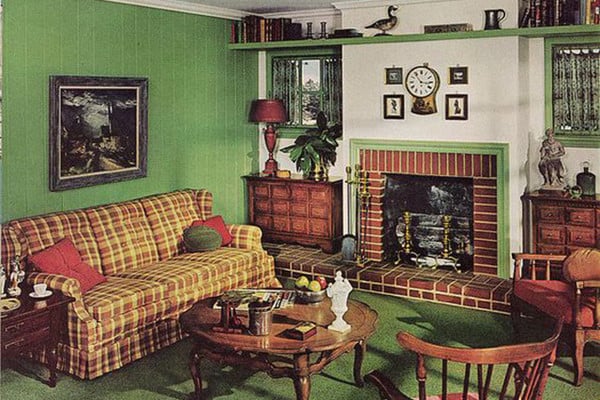 1961
While it might be good at hiding dirt, dark brown couches in the fabric aren't our fave. Especially when you coordinate with orange throw pillows.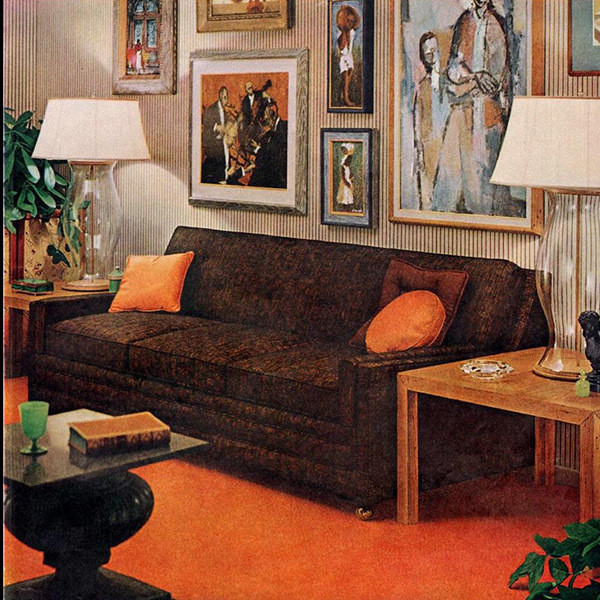 1962
2017 isn't the first time that greenery was on trend.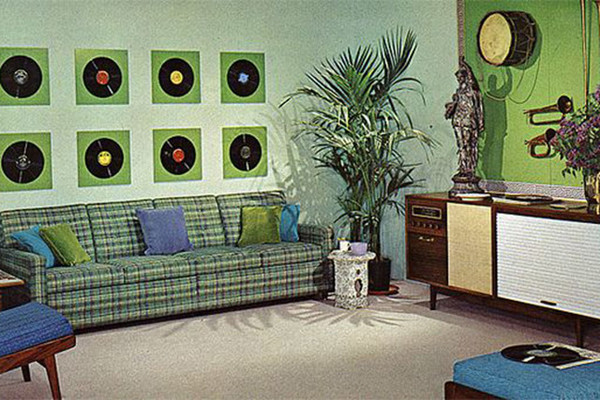 1963
There came a time when striped couches became extremely popular and no one knew why.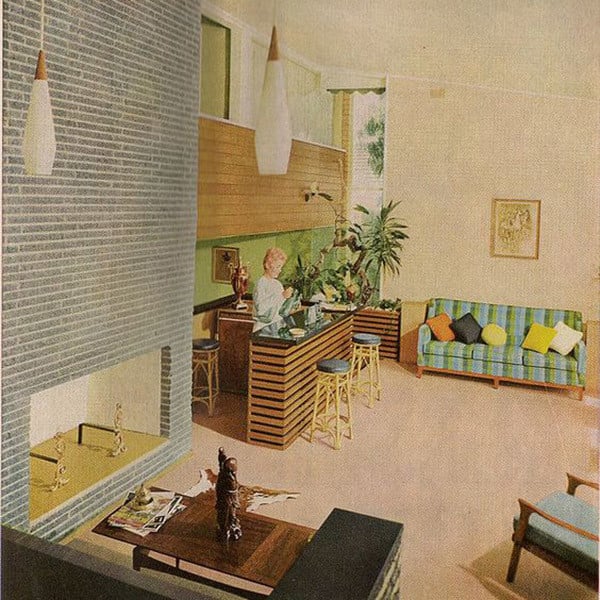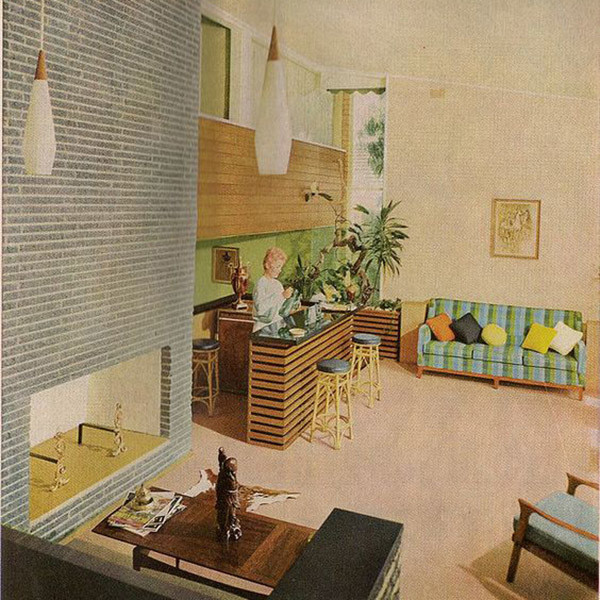 1964
We are definitely happy the all-green kitchen went out of style.
1965
Big florals were in every bathrobe, bed, and curtain back in the mid-sixties.
1966
White patio furniture inside? Not really our jam.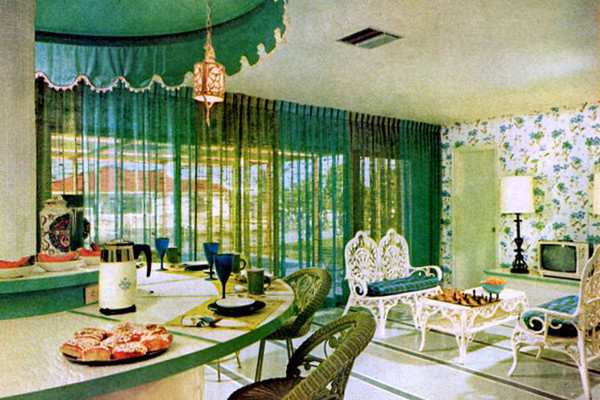 1967
While we love outrageous wallpaper, this palette is mildly headache inducing.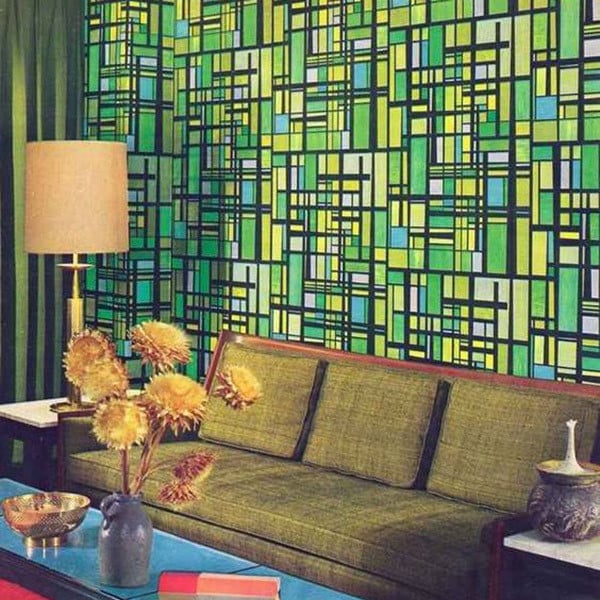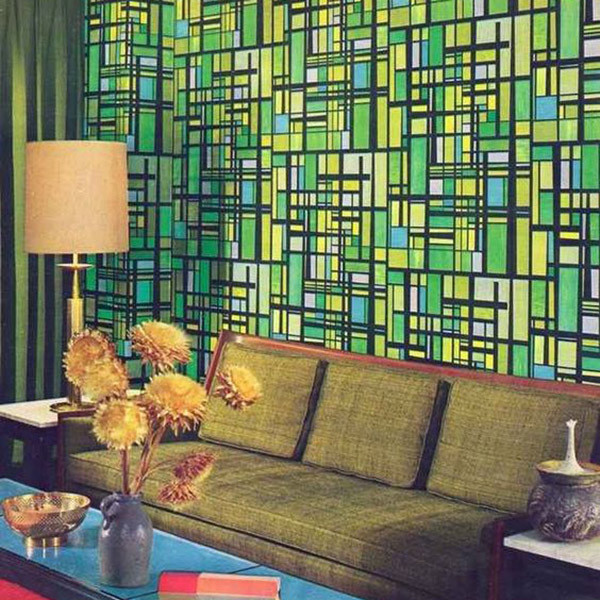 1968
This circular shower definitely seems claustrophobic.
1969
Those iconic orange and yellow cabinets were not one of the finest decor choices of the sixties.