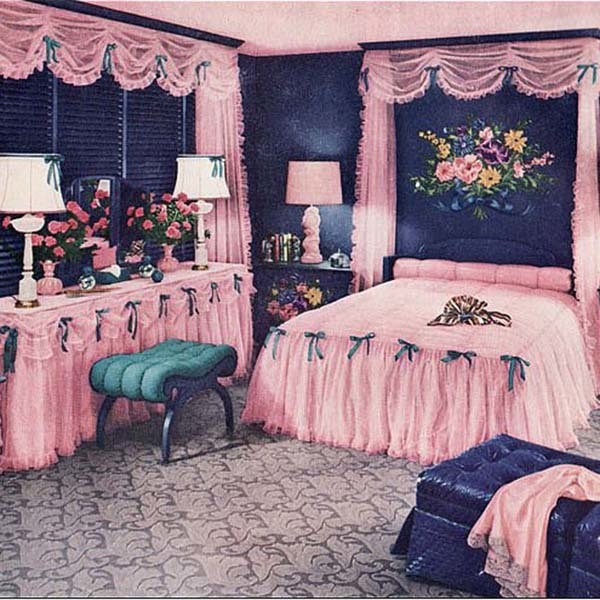 Every year has its home design claims to fame—or, in some cases, shame and, We have seen it all! There's a reason we look back at old photos… so we can be sure not to re-live those styles again!
From mirrored and metallic finishes and wallpapers to curved walls and glass bricks accents to the overkill of florals and ruffles, wood paneling galore, shag carpets with shag rugs with shag bathrooms, round showers, Avocado Green and Yellow Harvest kitchens, the very multiple mixes of patterns…the list is endless.
Some were hot and some were not so hot. And while some have made a comeback, some hopefully never will.
What was the decor trend, when you came into this world?
1950
We love pink, but this is just a bit too frilly for our liking.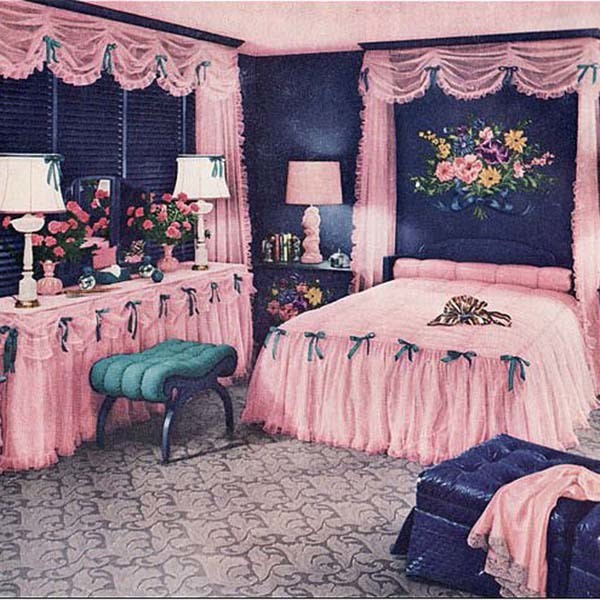 1951
Let's just say red bunting wasn't the best decor idea.
1953
While we are all for neutrals, these colors and prints together are definitely uninspiring.
1954
We think red vinyl should be limited to retro diner booths.
1955
Homes the color of pea soup was all the rage in 1955.
1956
While the look is nice, we think most people would prefer real beds over daybeds.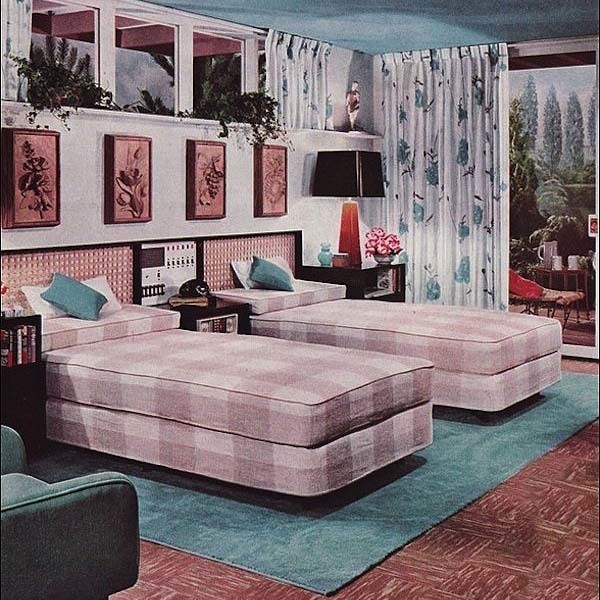 1957
Yellow is definitely not the most calming color for your work environment.
1958
Rococo revivals are not really the most inspired trend.
1959
Ditsy florals, especially in matching bedding and curtains, saw a resurgence this year.