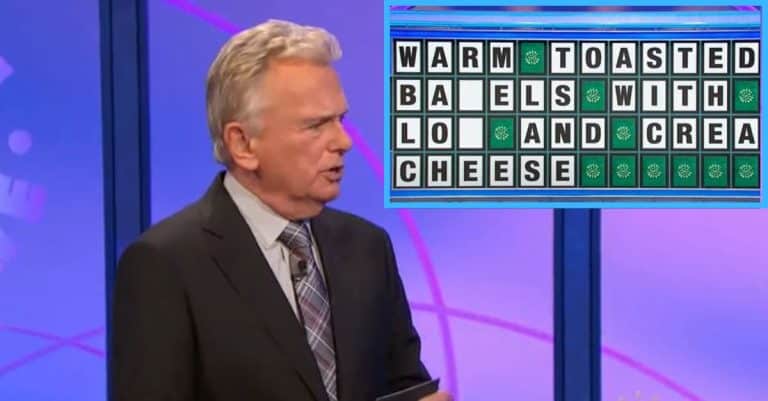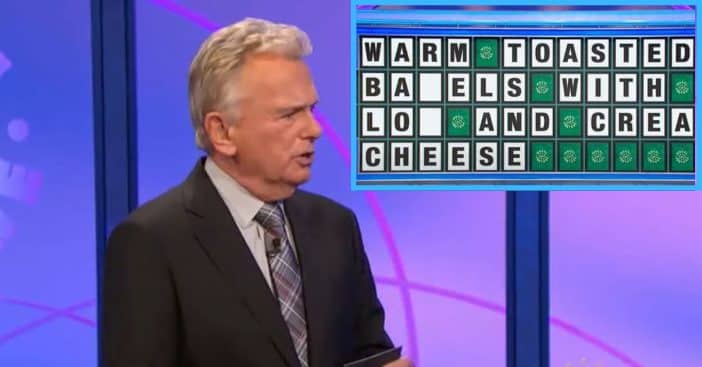 The basis of Wheel of Fortune is tied directly to the clues that contestants must unravel, the better to identify a recognizable phrase. But one recent term left Wheel of Fortune fans divided and it was all about a bagel meal and what accompanies it: cream cheese and what else?
Call it a bit of a culture shock, even within the same country. The category was Food & Drink and Florida-based contestant Angie was confronted with an east coast staple. Unfortunately, familiarity with certain bagel accompaniments was crucial to solving this and Pat Sajak had to mark her wrong – and social media reacted with plenty of hunger-fueled emotion.
A very geographical clue and its solution stumped one contestant
A 'Wheel of Fortune' contestant completely whiffed on a bagels and lox puzzle https://t.co/IGcYHdic46 pic.twitter.com/yQZPVwAF0O

— For The Win (@ForTheWin) March 2, 2023
Wednesday, March 1 provided an episode of Wheel of Fortune episode that got tense when east-coasters saw a typical bagel dish misrepresented. The final answer had been narrowed down to read "WARM TOASTED BA_ELS WITH LO_ AND CREAM CHEESE." At this point, Angie chimed in announcing, "I'm gonna try to solve." Her answer: "Warm toasted bagels with low and cream cheese."
But Sajak told her that was incorrect and, sure enough, the buzzer sounded. Angie's turn was over and that's when contestant Nina stepped in. With just one letter change, she answered, "Warm toasted bagels with lox and cream cheese." At this, Sajak said, "Yeah, that's a much better estimate." The game continued but this meal's time in the spotlight continued online.
East coast Twitter was excited and dismayed when their bagel clue was on 'Wheel of Fortune'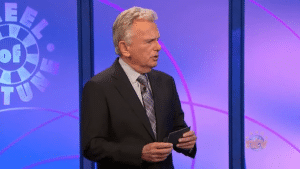 There have been – and will be – many instances of Wheel of Fortune viewers reacting strongly to a contestant's answer. Sajak has gone online defending game show participants, noting the pressure of playing in front of a live audience. But in this particular case, it seems the strong reaction is not specifically from game show performance but rather unfamiliarity with a dish that's beloved along the east coast. Another commiserated, "She said "low" I'm not kidding. Oi vey…."
But others still found themselves in exactly the same predicament as the Floridian. "I ain't gonna fault the lady for guessing 'Low.' I have never heard of lox either," one user defended. A midwesterner admitted to learning about lox with bagels just from this round of Wheel of Fortune, while another said, "Google about to get a whole lot of traffic searching what in the hell type of food 'lox' is."
Do you know what lox is, and what food staples do you love that others might not know about?
Google about to get a whole lot of traffic searching what in the hell type of food "lox" is. 🙄 #WheelOfFortune

— Edward King (@greenairvillain) March 2, 2023