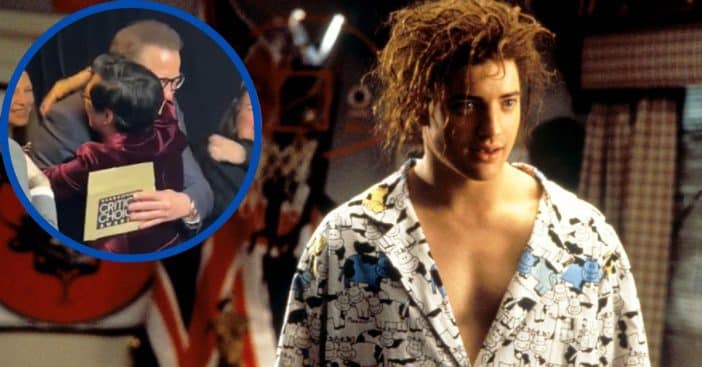 As Brendan Fraser returned to the spotlight in earnest, fans dubbed this recent era the Brenaissance. Now, it's been perfectly capped for Fraser by an emotional reunion with his former castmate Ke Huy Quan and none other than a Critics Choice Award.
After success as an action movie icon, Fraser's presence in the limelight fizzled out. Before that, though, Fraser and Quan acted alongside each other in 1992's Encino Man. The Critics Choice Awards this weekend allowed them both to catch up for the first time in decades – and celebrated both getting their due comebacks in the industry.
Brendan Fraser reunites with Ke Huy Quan
Ke Huy Quan runs over and congratulates Brendan Fraser on winning Best Actor at the #CriticsChoiceAwards

See the full winners list: https://t.co/7bQikYHEAM pic.twitter.com/DERi0KIX5V

— DiscussingFilm (@DiscussingFilm) January 16, 2023
Encino Man saw Fraser as a caveman brought back to the 21st century who must learn how to blend into the modern world while also teaching his new friends some life lessons. Quan's character was Kim, and it's not exactly the fame he enjoyed from Indiana Jones, but don't worry; Quan had plenty to celebrate this past weekend too.
For one thing, both Quan and Fraser were in attendance, reuniting the castmates for the first time in "almost 32 years." Sunday marked the 28th annual Critics Choice Awards and amidst the revelry, Quan and Fraser spotted each other. Quan made a beeline for Fraser and the two embraced like family. "He put his hand on my shoulder and he said this, he was still here," Quan revealed. "I will never forget those three words and it's actually right."
A revival for Brendan Fraser and Ke Huy Quan
The moment Brendan Fraser won Best Actor at the #CriticsChoiceAwards

See the full winners list: https://t.co/7bQikYH6Le pic.twitter.com/lAgX8fAPJI

— DiscussingFilm (@DiscussingFilm) January 16, 2023
It was a night of celebrations for Fraser and Quan in equal measure. Although Fraser did not get a Golden Globe on January 10, he won the Critics Choice Award for Best Actor, celebrating his performance in The Whale. It's very well-deserved, if you ask Quan, who said, "It was great to see him again. I love him in The Whale. What a powerful performance." It's a powerful end to this phase of Fraser's comeback after he'd been plagued by alleged assault and blacklisting, not to mention very dangerous stunts when he did get Hollywood work.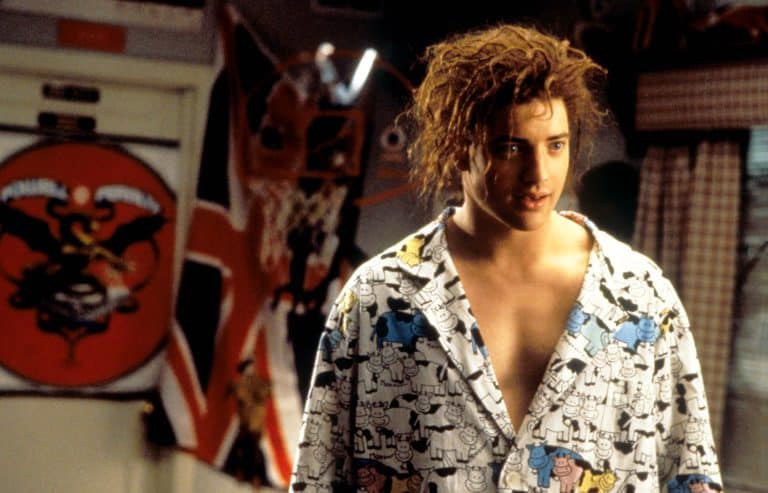 When Fraser's name was announced, his table became a whole party by itself, all cheering and applauding. Quan enjoyed a similar victory as he took home the award for Best supporting actor. For a time, Quan was given the choice to either play belittling archetypes or don't get work. He's back with a vengeance, though, hitting it out of the ballpark with Everything Everywhere All at Once. There was a lot to celebrate this weekend!