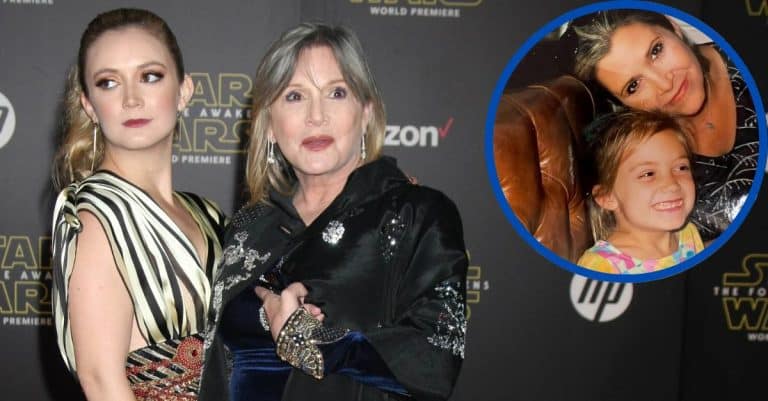 Carrie Fisher died on December 27, 2016, and six years later, her daughter Billie Lourd is honoring the Star Wars actress while also discussing the nature of finding joy amidst the grief. Today 30, Lourd was just 24 when she lost her mother, who herself was only 60.
This year's tribute post was uniquely bittersweet. In the Instagram post Lourd composed, she shares the joys she's experienced these past two weeks as 2022 comes to a close. Sadly, every joy also comes with the harsh reality that they're all felt without her mother there. Read Lourd's emotional tribute here.
Billie Lourd explores the grief, happiness, and grief once more that she goes through without Carrie Fisher
View this post on Instagram
On the anniversary of Fisher's death, Lourd took to Instagram to share a photo starring herself, very young, and her mother. "It has been 6 years since my Momby died (feels like 2 but also like 705 at the same time?)," she captioned the post alongside the throwback photo. "And unlike most other years since she's died, this year, these past two weeks have been some of the most joyful of my life." That's because she gave birth to her first son in September 2020 and it was just this month that Lourd gave birth to a daughter.
"Giving birth to my daughter and watching my son meet her have been two of the most magical moments I have ever experienced," Lourd went on to share. "But with the magic of life tends to come the reality of grief. My mom is not here to meet either of them and isn't here to experience any of the magic." She sums up the heart of the issue with, "Sometimes the magical moments can also be the hardest." Fisher also missed Lourd getting married in March 2022 to Austen Rydell. Every big milestone will be passed without her mother.
A growing family without family
Lourd is the only child of Fisher with Bryan Lourd but she comes from a very big, famous family, with Debbie Reynolds as her grandmother. Tragically, Reynolds died just one day after Fisher; she suffered a "severe stroke" at the age of 84. Todd Fisher says her grief exacerbated the stroke and Reynolds had said "I want to be with Carrie" shortly before she died.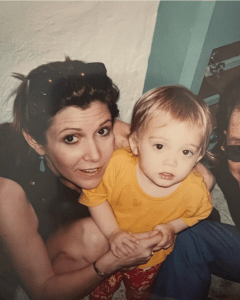 Lourd, thus, is too familiar with loss. But she is also now familiar with the heartbreaking lessons it teaches. She has resolved that "all I can do is hold onto the magic harder, hug my kids a little tighter. Tell them a story about her. Share her favorite things with them. Tell them how much she would have loved them." To everyone out there whose grief permeates every good thing that happens in their lives, Lourd emphasizes, "I see you. You are not alone. Don't ignore either. Life can be magical and griefy at the same time."