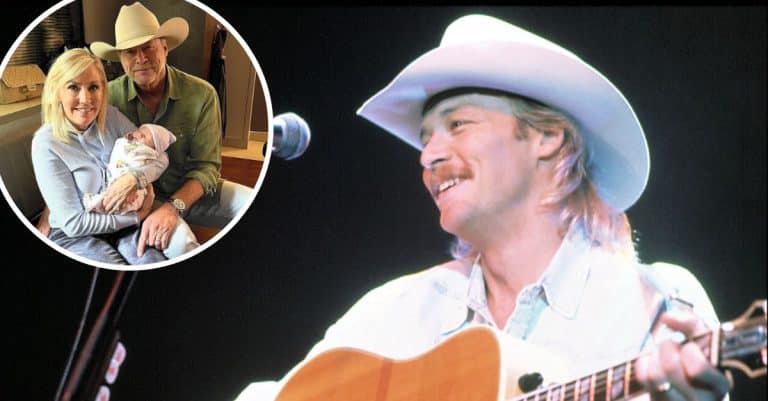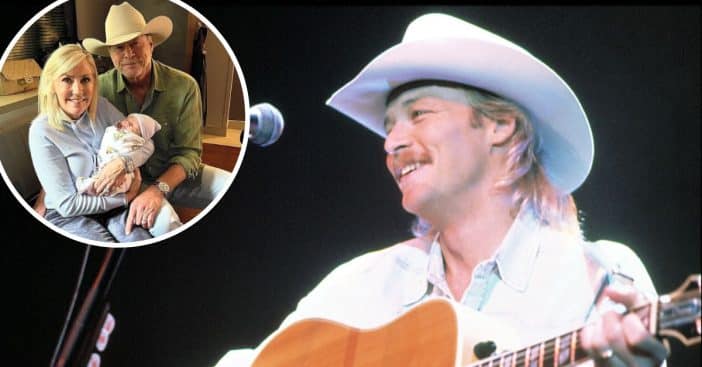 Alan Jackson shared some exciting news! He is a grandpa for the very first time. Alan's middle daughter Ali Bradshaw and her husband Sam had their first baby this month. It was a very special month as Alan and his wife Denise were not only thrilled about their first grandchild but they were also celebrating their wedding anniversary.
Alan shared a photo of himself and Denise holding the new baby and wrote, "Denise and I are celebrating our 43rd wedding anniversary with our new grandson Jackson Alvie Bradshaw. Ali and Sam welcomed Jack into the world on Dec 13, 2022. So happy that this little guy has made us grandparents! -AJ"
Alan Jackson and his wife Denise are celebrating their first grandchild
View this post on Instagram
Alan and the family shared the news back in July. He posted a photo of himself and Ali dancing at her wedding and the second photo of Ali and Sam with her baby bump. He captioned the photos, "Our baby is having a baby. Denise and I can't wait to meet our first grandson in December! – AJ #YoullAlwaysBeMyBaby"
Some video clips could be seen online of the gender reveal, which shared that the baby would be a boy. In the video, Sam shot a clay disk filled with blue powder and the entire family looked overjoyed.
View this post on Instagram
Congrats to the entire Jackson family!