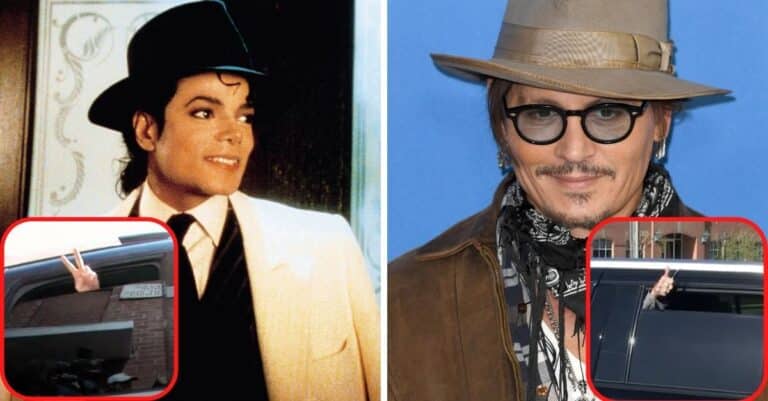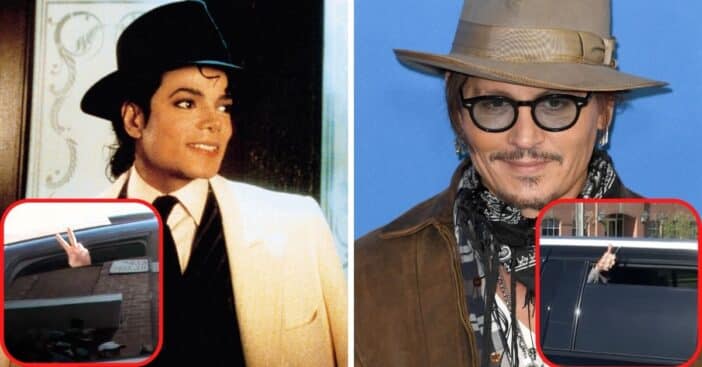 In a video obtained by TMZ, Johnny Depp waved out of a car window while on the way to court just like Michael Jackson did all those years ago. Depp has recently been testifying in his defamation case against actress and ex-wife Amber Heard and he appeared to be in good spirits this week as he rolled down his window and flashed a thumbs up from the backseat to paparazzi.
Fans of Michael Jackson may remember when he did nearly the same thing, flashing a peace sign from his rolled-down window on the way to his criminal trial in 2009.
Johnny Depp takes a page out of Michael Jackson's book on the way to court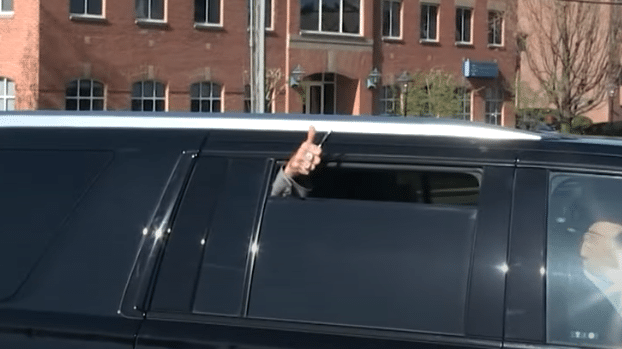 Depp was also bumping reggae music as he hopped out of the SUV, donning a suit as he made his way into the courthouse. A number of claims have been made against Heard over the years, but now, fans of the actor are hoping this suit gets put to rest and Depp gets the justice he deserves. Hours of shocking audio evidence proves that Heard admitted to hitting Depp a number of times, calling him a baby and abusing him, in addition to other evidence like defecating on their bed and threatening to commit suicide if he left her.
While both sides have been accusing the other of domestic abuse for some time now, the suit came up when Depp sued Heard after she wrote an op-ed for The Washington Post referring to herself as a "public figure representing domestic abuse." This led Heard to countersue her ex-husband, claiming that he defamed her when his former lawyer released statements saying her allegations of abuse were a hoax.
Despite most fans being in favor of Depp, it would be unfair not to mention the fact that Depp did, in fact, retaliate to such abuse, contributing to it by, for example, throwing a phone at Heard's face, or another incident in which he allegedly grabbed her by the hair and shoved her to the ground.
View this post on Instagram
The case is currently ongoing.