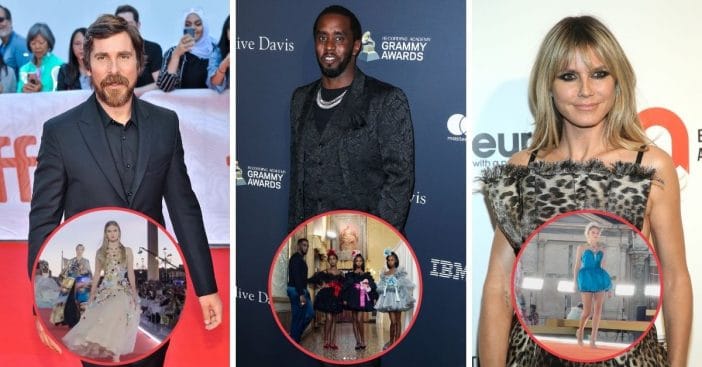 The kids of celebrities like Heidi Klum, Diddy, and Christian Bale recently shined at the Dolce & Gabanna Show in Venice. The celebrity kids stunned in some gorgeous haute couture crafted by Dolce & Gabanna, and it included the kids of other Hollywood stars as well such as Monica Bellucci.
Klum posted a video clip to Instagram of her daughter, 17-year-old Leni Klum, rocking the runway. "Proud mom," she writes in the caption as her daughter dons a blue dress dripping in diamonds.
These young kids rock the runway at the Dolce & Gabanna show
View this post on Instagram
Klum shared the seating arrangement with other Hollywood A-listers, including Jennifer Lopez, Helen Mirren, Kourtney Kardashian, and Megan Thee Stallion.
RELATED: 15 Celebrity Kids and Moms Who Look Exactly Alike
As for Diddy's kids, Chance, Jessie James, and D'Lila Star Combs rocked some tulle minidresses as they made their way down the catwalk. Chance's mother, Sarah Chapman, also took to the runway, sporting some shimmering mesh off-the-shoulder piece with a red ribbon belt.
View this post on Instagram
Luka Bale, who is Batman actor Christian Bale's daughter, wore a cream-colored illusion tulle corset dress embroidered with radiant brooches, crystals, and hand-painted organza flowers. She's pretty new to the modeling scene, according to Page Six, but is working on following in her mother's footsteps, former model Sandra "Sibi" Blažić.
View this post on Instagram
All these kids look incredible! What a fantastic opportunity for them.