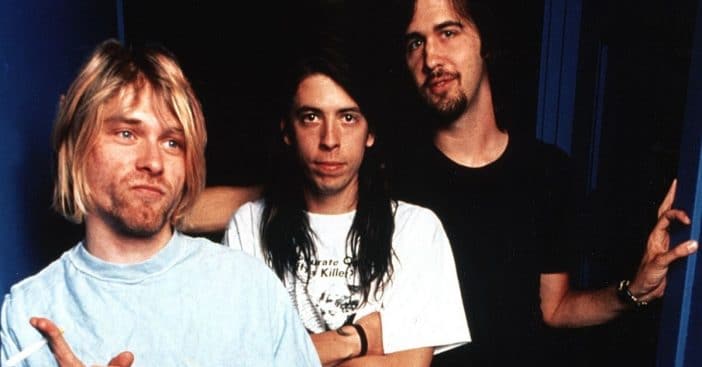 Kurt Cobain, the frontman of '90s grunge band Nirvana, would have been 54 years old today and people are celebrating his legacy. In light of the day, his wife Courtney Love shared a photo of Cobain, showing nothing but love for the late musician.
"Happy birthday beautiful boy," she writes. She went on to share an excerpt from the notes of the Nivarana album Incesticide, written by Cobain himself. "At this point, I have a request for our fans. If any of you hate homosexuals, people of a different color, or women, please, do this one favor for us -leave us the f—k alone! Don't come to our shows and don't buy our records."
Kurt Cobain remembered by fans
View this post on Instagram
Fans of the late rockstar also flooded the comments section of Love's photo, sharing their thoughts about the late Cobain and even some personal stories. "His music and his outspoken views fighting for women and the LGBTQ shaped my view of men," one fan writes. "I learned not all men were predatory, they could contain softness and understanding. This was HUGE for me at 13 years old. I will never miss him as much as you, but I will always miss him and the music and art that was never made."
RELATED: How Rock And Roll Legends Would Look If They Were Still Alive Today
Another fan shares a story: "Love you both! I lost my husband to suicide about ten years ago." They add, "It's one of the toughest battles." In reference to Love, the fan adds, "You're such a beautiful and strong woman Courtney! I'm sure he's so proud of everything you've accomplished. He will forever be in our hearts."
Nirvana still a legendary band today
A fan chimed in about how Cobain's music saved them on multiple occasions. "His music saved me more than once. I always found beauty and solace in it, especially All Apologies. Many people of my age have to thank him for making them listen to music, to good music and become more emphatic."
Cobain sadly died of a self-inflicted gunshot wound in April 1994 at the age of 27. He was posthumously inducted into the Rock and Roll Hall of Fame, and also landed a spot in Rolling Stone's lists of the 100 Greatest Songwriters of All Time, 100 Greatest Guitarists, and 100 Greatest Singers of All Time.