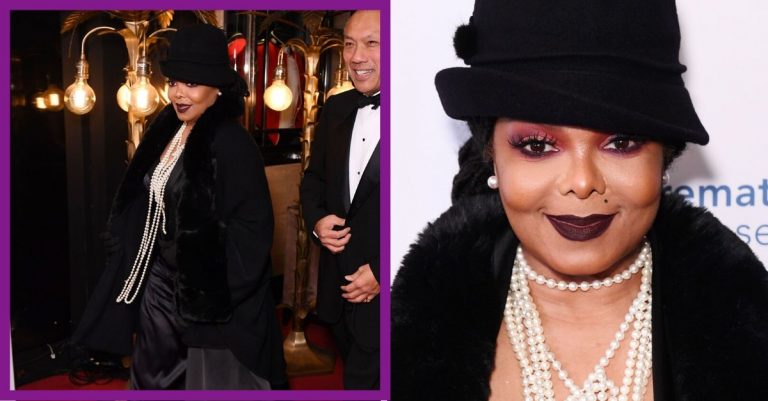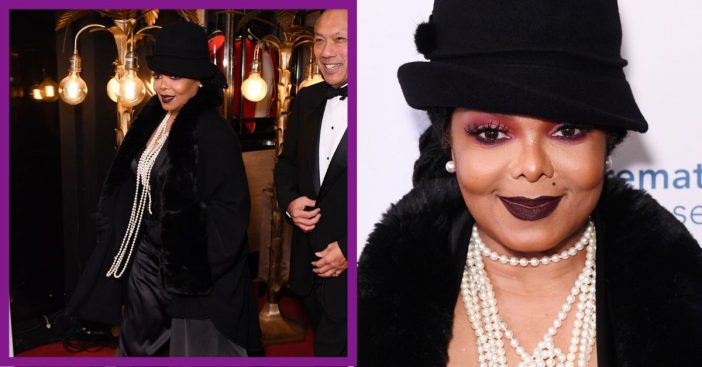 The '20s are back, this time in a new century! But the Roaring Twenties came to life at the Great Gatsby Gala, especially through Janet Jackson's outfit. London hosted the gala on Thursday, January 30. There, she presented a stunning image matched by her equally glowing attitude.
It's easy to be captivated by such impactful figures like Jackson. But they too face insecurities just like we do. People like that, though, often exhibit beauty inside and out. While at the Great Gatsby Gala, Janet Jackson gave an example of this with her demonstration of confidence and self-love.
Janet Jackson brought the Roaring Twenties to 2020 at the Great Gatsby Gala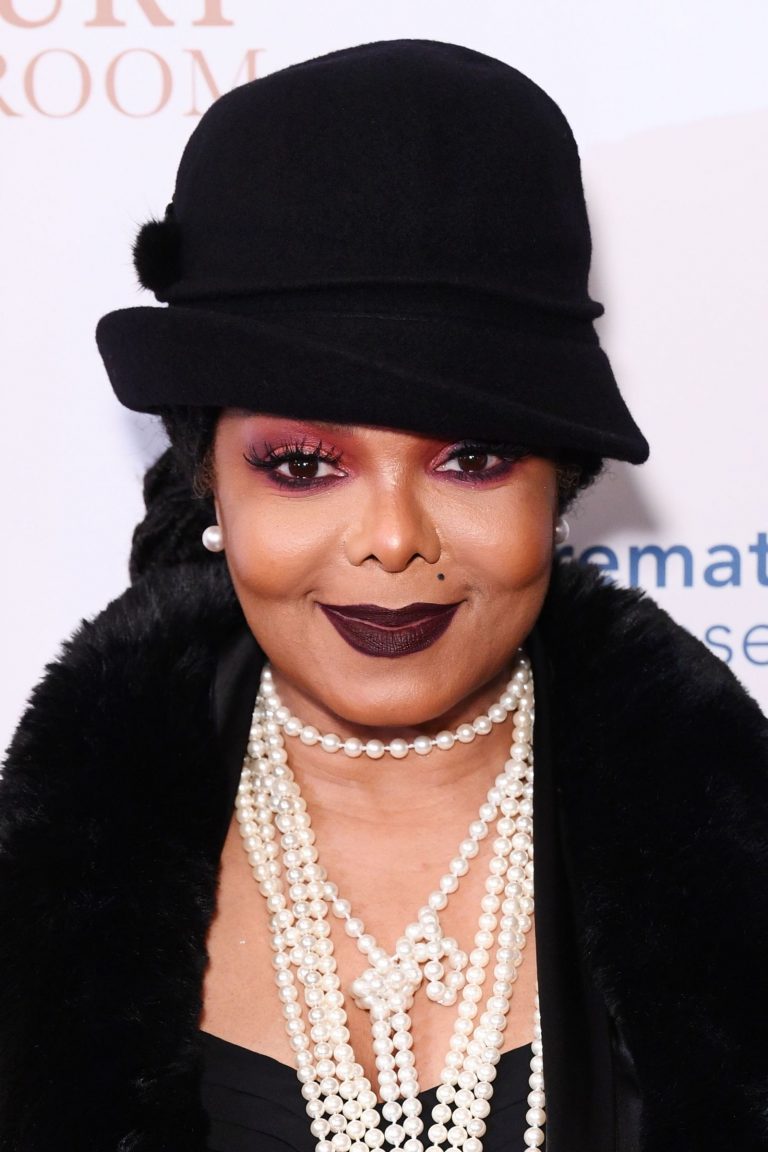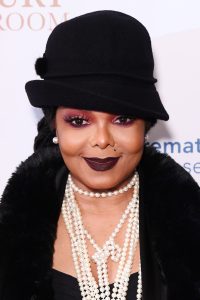 To attend the Great Gatsby Gala, Janet Jackson chose the perfect outfit. She let piles of pearl strands hang loose around her neck. They fell gracefully over a stunning black dress that perfectly matched her thick coat and sleek black hat. Dark lipstick accentuated her contagious smile while her deep pink eyeshadow emphasized her eyes perfectly.
RELATED: WATCH: Cher Discusses Five Decades Of Her Most Famous Outfits
The whole presentation looked like it came from a century ago, as if the musical sensation had stepped right out of F. Scott Fitzgerald's book into the modern world. Thanks to images from Closer Weekly, it is apparent that the venue was designed to perfectly suit outfits like hers. Elegant, clunky bulbs and dim gold lighting provided a fitting backdrop for her timely attire. But that is not the only beautiful thing about her.
Janet Jackson shows why it's important to love yourself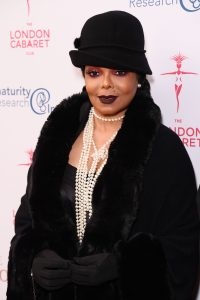 For some, self-love can seem like a simple concept. But for others, it's easy to let criticisms snowball into cycles of doubt and disdain. Janet Jackson, looking so radiant and confident at the Great Gatsby Gala, faced that hardship herself in the past. "I had to find something in my body that I loved, and that was difficult for me to do," she admitted. "At first, I couldn't find anything. I would look in the mirror and start crying. I didn't like that I was not attractive. I didn't like anything about me." Fortunately, Closer Weekly further reports, time helped Jackson through this journey to acceptance and love. After being unsure of her body, she now loves who she is inside and out.
A lot of that has to do with the wisdom that comes simply by living, the singer pointed out. "A lot of it has to do with experience, getting older. Understanding, realizing that there isn't just one thing that is considered beautiful. Beautiful comes in all shapes, sizes, and colors," she explained. "It's vulnerability. It's power. It's confidence. It's happiness. It's seeing the goodness in the soul. It's spirituality. It's being selfless and what you do for others before doing for yourself." Through these sentiments, she brings happiness to herself and others.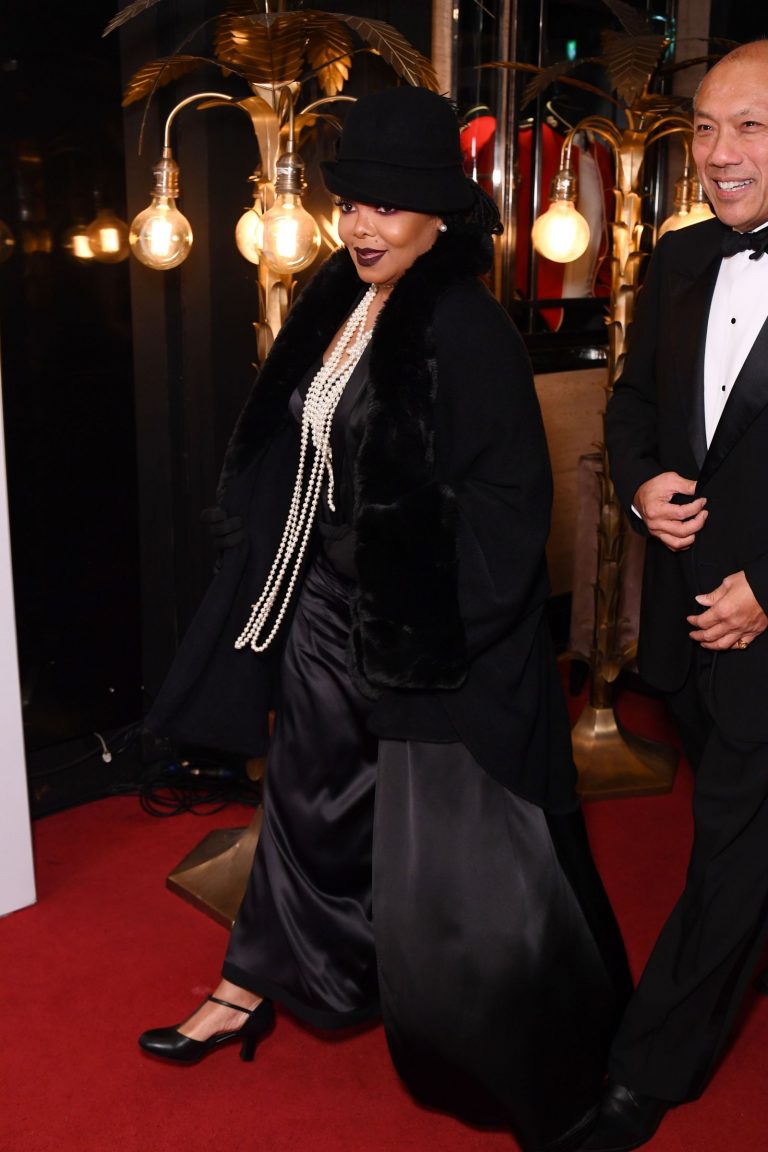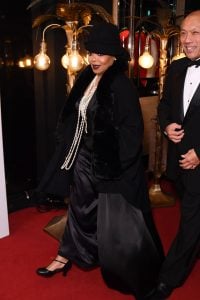 RELATED: Kodachrome Pictures Show Us Our History In Stunning Color