Linda Blair was just 13 years old when she became the star of the horror film The Exorcist (1973). She played the role of Regan, a young girl who becomes possessed by a demon. This role would earn her an Oscar Award nomination and also a Golden Globe for best-supporting actress. However, she also became the center of controversy about the film, which disturbed millions. The film's graphic, violent scenes and subject matter was enough to earn her death threats.
Critics claimed that Blair's role in the film as a means of glorifying Satan. At the time, people hadn't seen a film quite like The Exorcist. You may have even heard stories of people running out of the theater, fainting, or falling ill. However, regardless of death threats, Blair says she's still very proud of the movie today.
Linda Blair talks about receiving death threats following the film's release
In an interview from 2016, Blair opens up about these death threats and how it was to receive them as barely a teenager. She says it really began with media headlines coming out. One of them includes "Man who faints at movie suffers three broken ribs," in reference to the film. Another says, "Linda Blair of The Exorcist: What's a nice girl like you doing in a film like this?"
RELATED: You Never Looked At Split Pea Soup The Same Way Again After This 'Exorcist' Scene
Blair also says that there was an initial screening of the film in New York that she had attended. She says she knew by the end of the film when the credits were rolling that this film was going to be larger than life. "You know, it's been over 40 years since we made 'The Exorcist,'" Blair says at the time. "And when the film first came out, no one ever expected it to have the longevity that it has had throughout the years and I'm very proud of it, years later. And… what a surprise."
The film is still widely acclaimed today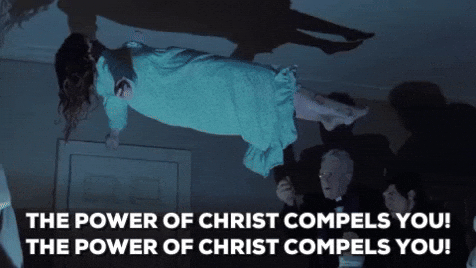 Many people are quick to sound off in the comments section of the interview. "This film is based on a true story, it's had nothing to do with glorifying Satan. Matter of fact many are still scared of this film which points to not dabble with the Devil," someone writes. Another says, "People are always gonna exaggerate a response to a film of this magnitude. It was meant to entertain and scare, and it did just that."
Check out the interview with Linda Blair below!