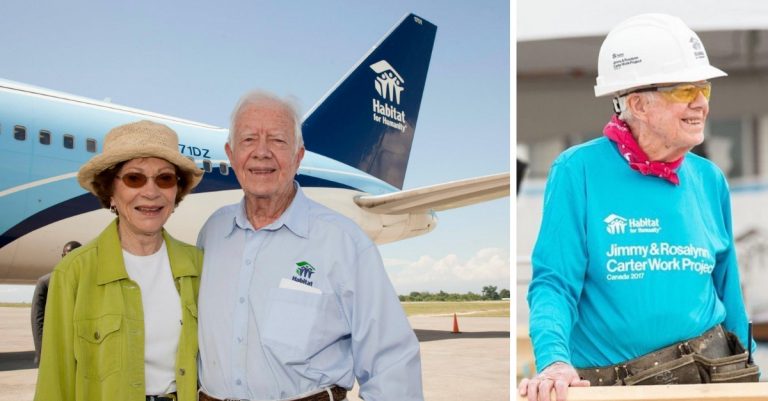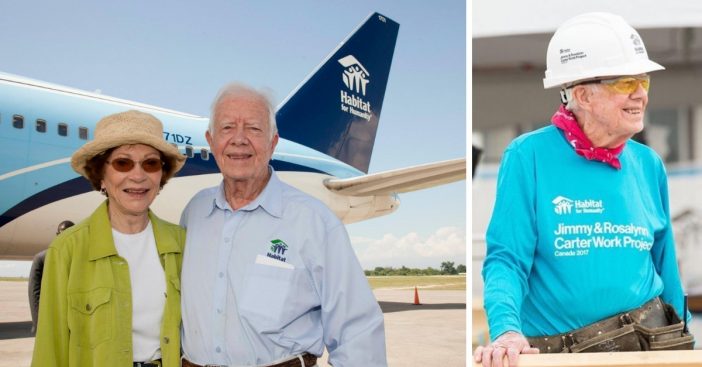 Former President Jimmy Carter and his wife Rosalynn were in Tennessee this month to help Habitat for Humanity. They have been teaming up with the nonprofit organization for the last 36 years and have helped fix up over 4,000 homes. At the last event, Carter joked that he didn't expect to live this long. He is 95 years old.
Carter remembers when he started working on the project. Carter and his wife went to New York City to work on an apartment building in 1984. They had already begun working with the Habitat for Humanity, but this sparked the idea for The Carter Work Project.
Carter calls their Habitat for Humanity work a very enjoyable hobby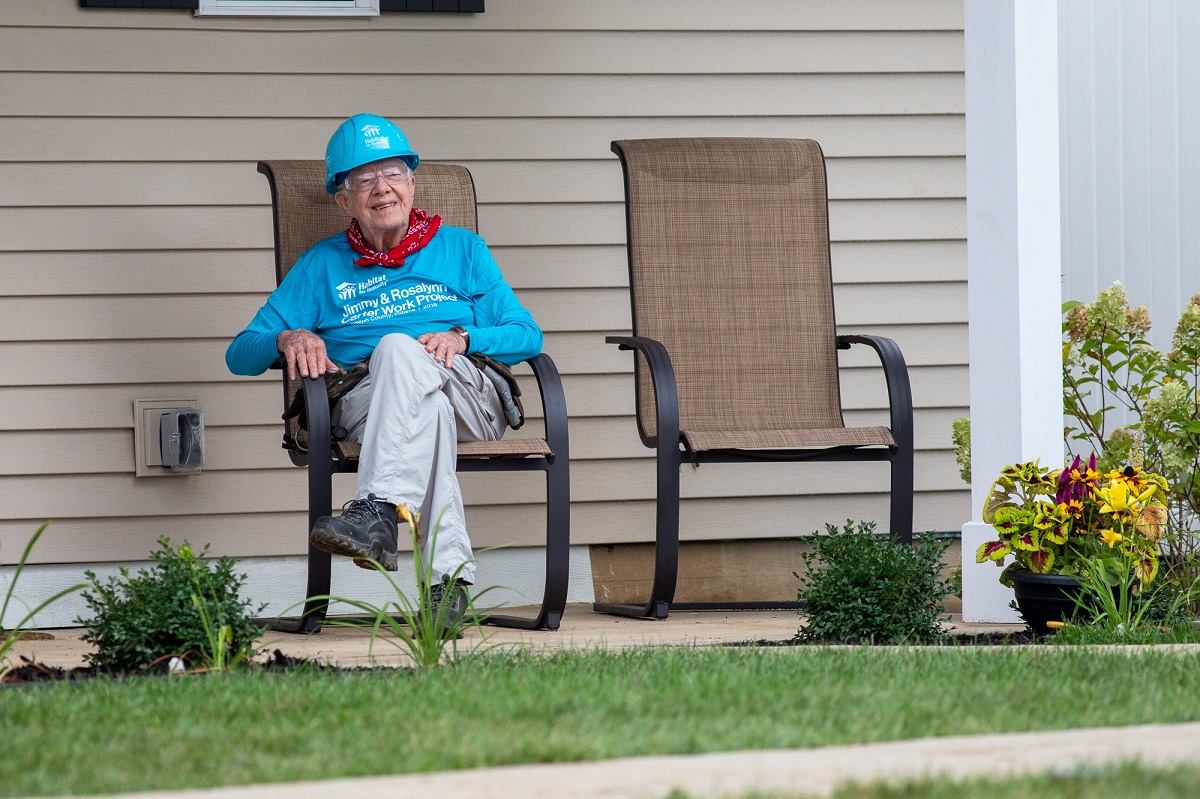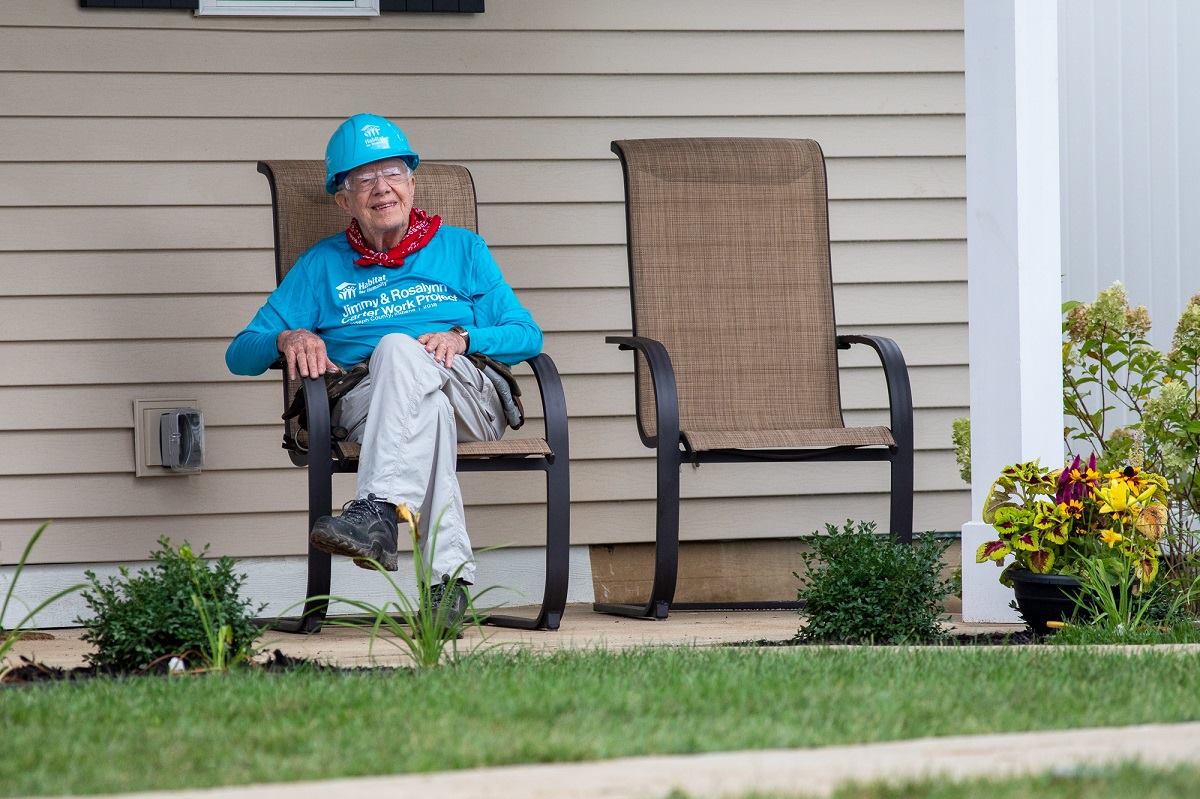 He told People, "We knew that we had undertaken a very enjoyable hobby on the side. We stayed busy doing other things — including Nobel Peace Prize-winning diplomatic work — but we devoted 36 years to Habitat." He continued, "One of the things Jesus taught was: If you have any talents, try to utilize them for the benefit of others. That's what Rose and I have both tried to do."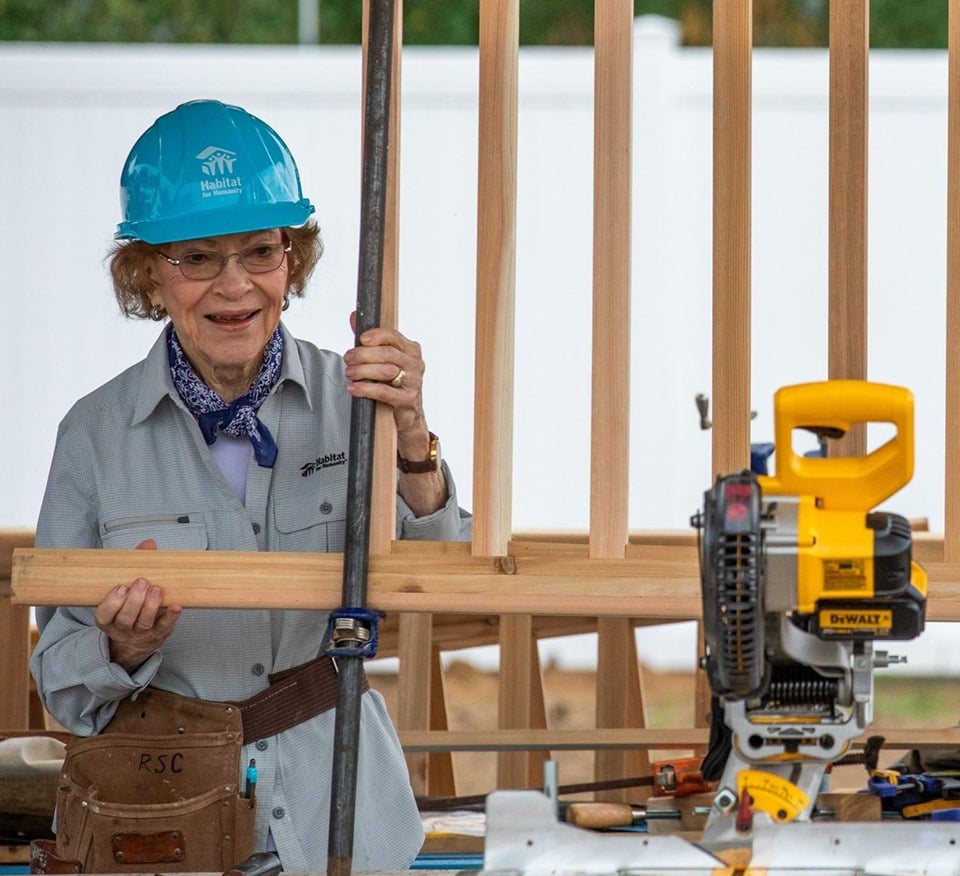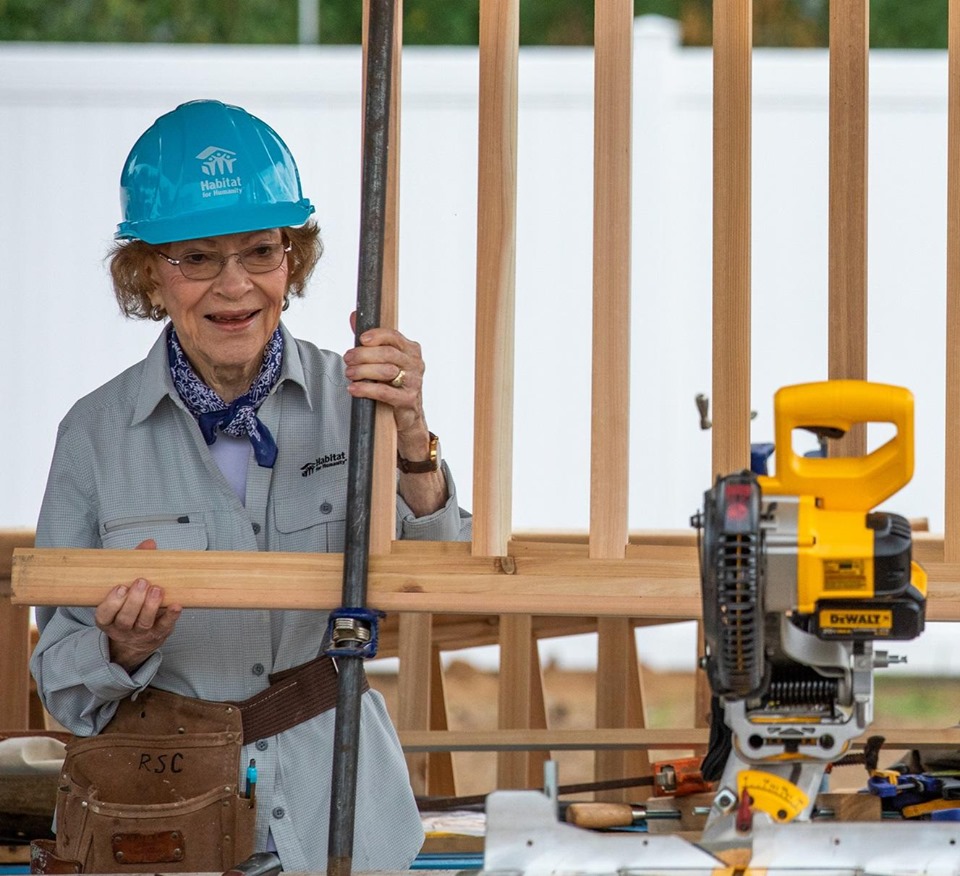 They are both extremely dedicated to the cause. No one could deny this fact earlier this month when they arrived at a Habitat for Humanity event just hours after Carter fell at home. He had to get 14 stitches and had a black eye. Four years ago, he also went through cancer and still kept going with his important work.
He also talks about being 95 years old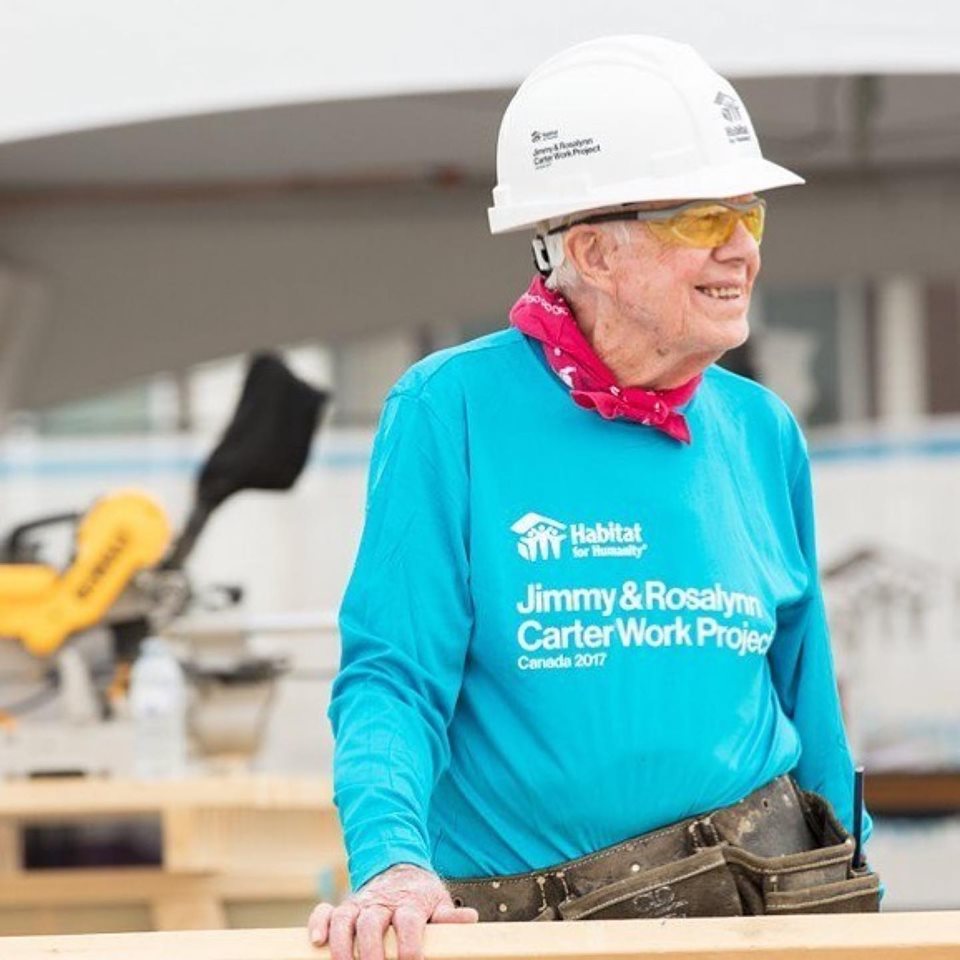 Carter had thought his time here was over when he was going through cancer treatments. He said he was surprisingly at ease at the time. Now, he talks about being 95 years old. "It's hard to live until you're 95 years old," he tells PEOPLE. "I think the best explanation for that is to marry the best spouse: someone who will take care of you and engage and do things to challenge you and keep you alive and interested in life."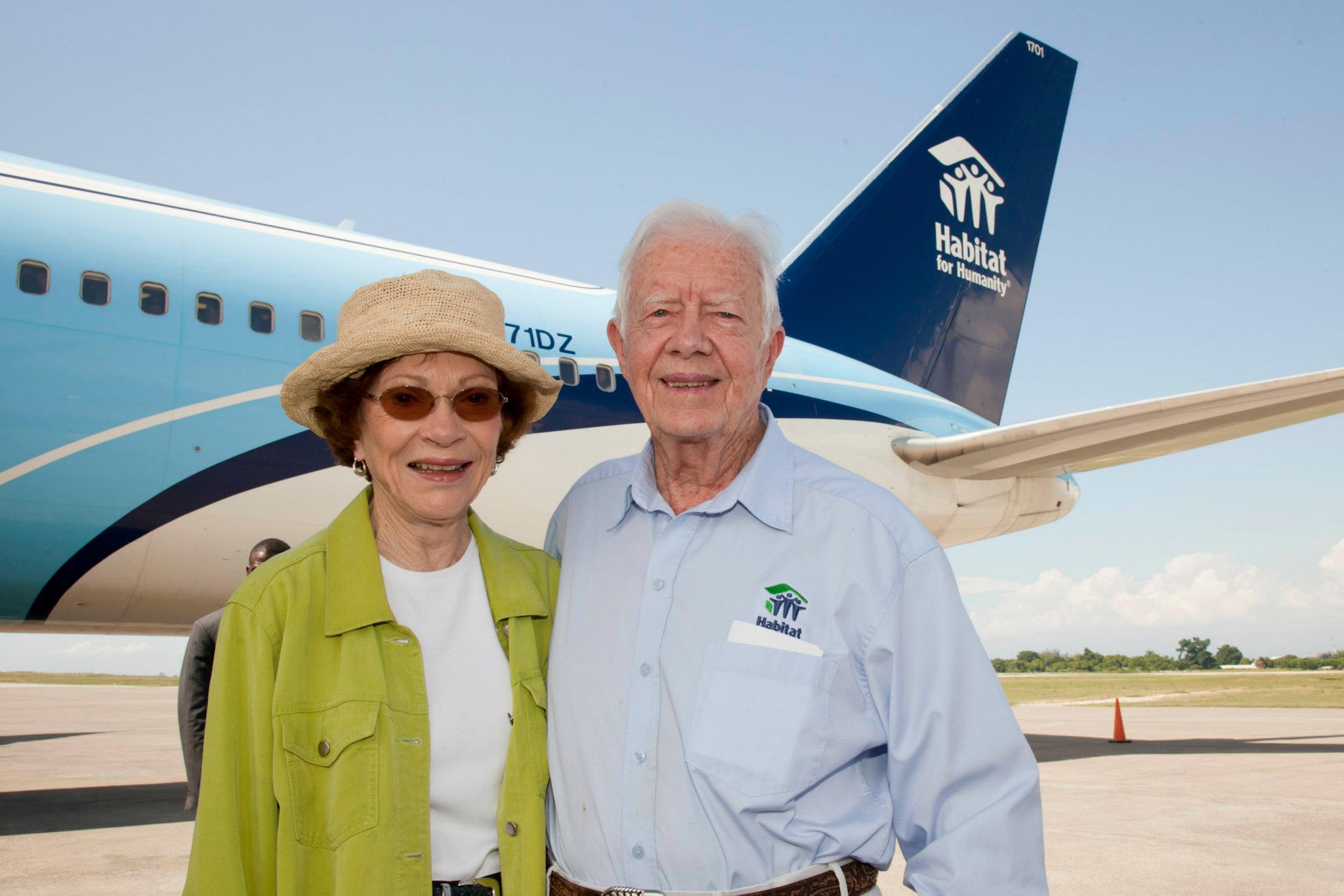 The couple has been married since 1946 and it sure seems like they keep each other young. While they love to stay in the public eye with events like Habitat for Humanity, they also like to stay at home and enjoy quiet days in their house.
Next year, they are planning to travel to the Dominican Republic with Habitat for Humanity.