Kelly Ripa has skipped a taping of Live with Kelly and Ryan after she was feeling under the weather. She has been hosting the morning talk show since 2001. Ryan Seacrest, her co-host, is quick to let people know at the beginning of the show that Kelly would not be there for that episode because she was feeling ill.
"Unfortunately she wasn't feeling well yesterday and today she's really sick," he says. Apparently, her decision to stay home was actually very last minute.
Kelly Ripa misses talk show taping after falling ill
"She was here a few minutes ago and we just said, 'Go feel better,'" Ryan reveals. "We wish you well, Kelly. Get better soon. We will miss you for this hour," he wishes well to his dear co-host and friend. Seacrest, having tons of experience being in front of audiences, was able to keep things running smoothly with Ripa's absence.
He cracked a joke, saying, "I would say we'd give you your money back, but you got here for free anyway."
That's not the only thing this mom has had to deal with lately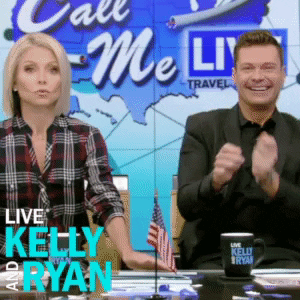 Ripa has had to deal with a lot in the last few months! She recently sent her daughter, Lola, off to college which can be a lot for a parent to digest. She posts an adorable photo of her kissing her daughter's cheek before she goes off to college for good. "The nest is getting roomy……." she captions the photo.
Ripa and husband Mark Consuelos have two kids that are now in college, leaving just one at home with them. Soon, they will truly be empty nesters!
We hope that Kelly Ripa gets better soon with everything that is going on! We have no idea what kind of illness she came down with, but maybe she needs to relax and unwind a bit, no?