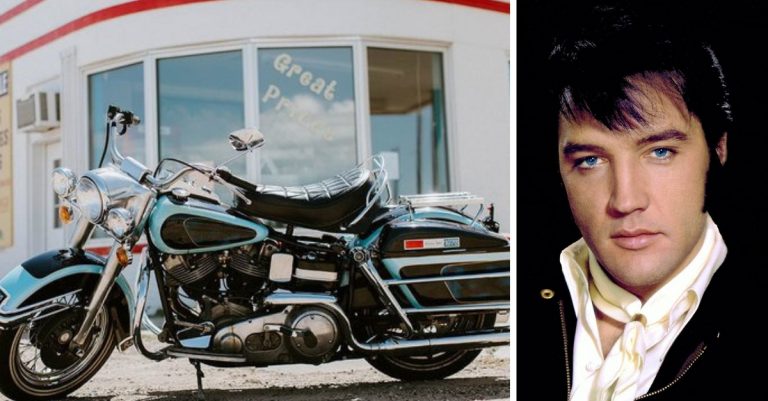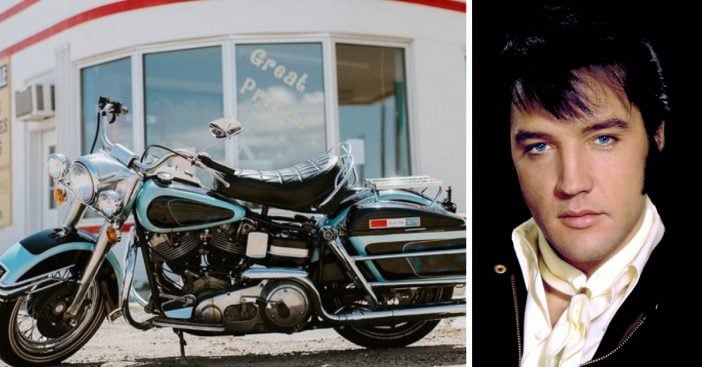 The last motorcycle that Elvis Presley owned before he died is going up for auction soon. It is estimated to sell for around $2 million, which would set a world record. The motorcycle is a 1976 Harley-Davidson FLH 1200 Electra Glide with just 126 miles (203 km) on it. Elvis reportedly sold it shortly before his death. GWS is holding the auction.
The current world record for a motorcycle sold at an auction is a Vincent Black Lightning for $929,000. However, many celebrity motorcycles sell for a very high price, and they expect this Elvis classic to be no exception. Up until now, the motorcycle has been on display at the Pioneer Auto Museum in Murdo, South Dakota, for over 30 years.
Other celebrity Harley-Davidson motorcycles that have been put up for auction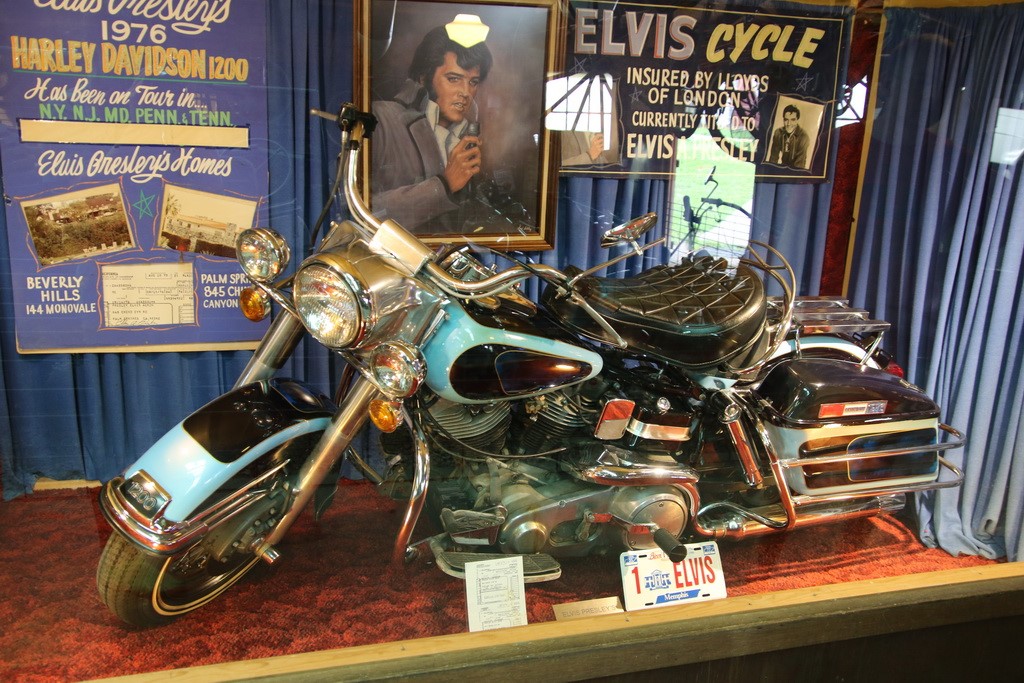 In 2015, Jerry Lee Lewis' 1959 Harley-Davidson FLH Panhead sold for $385,000. A 1958 Ariel Cyclone motorcycle sold for $450,000 at a Guernsey's Auction. It was a gift from Buddy Holly to Waylon Jennings in 1979.
According to News Atlas, "Marlon Brando's 1970 Harley-Davidson FLH Electra-Glide that sold for $256,000 at a Julien's Hollywood Legends auction, Fonzie's Triumph Trophy 500 from Happy Days fetching $179,200 to become the most valuable Triumph ever sold, and Steve McQueen's Husqvarna 250 that sold for $230,000."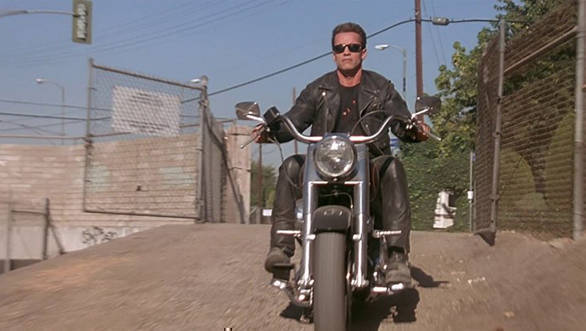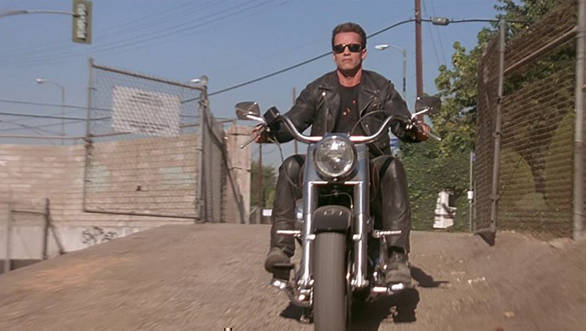 Another example of a famous motorcycle? Do you remember The Harley-Davidson Fat Boy from  Terminator 2: Judgment Day? Arnold Schwarzenegger rode it in the film and it sold for $512,000 at a Profiles in History auction.
The auction is scheduled for August 31, 2019. Learn more on the auction website here. The minimum bid is $100,000 and each bid goes up by at least $10,000. What do you think about Elvis Presley's former motorcycle? Do you think it is worth around $2 million? It would be so incredible to actually own something like this!
In conclusion, lots of Elvis memorabilia recently went up for auction at Graceland! Learn more here about what was sold.